Posted on : 09-05-2009 | By :
Frankie

| In : Asbury Park
0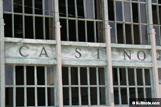 One morning after working a LONG night shift, I decided to meet up with a buddy from work to shoot some pictures in Asbury Park. It was about 9am, the sun was already blazing and it was shaping up to be another hot summer day. It turned out that this was not just another hot summer day, it was a historic day in Asbury Park history! For the first time in 40 years, the infamous Casino was finally open to the public!! YAY!!
We were able to wander around and shoot for about an hour or so before a thick fog rolled in off of the ocean. By that time our appetities were raging and we decided to pack up and head over to Clancy's for some lunch.